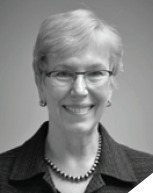 It's almost year-end. No, not that year-end!
The one that's focused on family and friends, sumptuous meals, storytelling, and kids home from school. Yes, it's almost holiday time, when we take stock of our progress, express thanks for our blessings and accomplishments, and hope for the same in the coming year.
It is in that spirit that I want to use this space to celebrate our success at TEI's recently concluded 71st Annual Conference, our progress on many of the Institute's 2016–17 goals, and the unwavering commitment of our members to step forward and serve as future leaders of Tax Executives Institute.
Examining Tax Transparency
The 71st Annual Conference, hosted this year in Philadelphia, explored a broad range of issues and questions linked to the theme of tax transparency, providing attendees with direct, unfiltered, and oftentimes provocative perspectives. For some, these insights may have been familiar; for others, absolute wake-up calls; and for the great majority, perhaps a little of both. TEI took a bet that the proposed Section 385 regulations would continue to be of interest to our members, and our agenda included a number of sessions focused on them. How fortuitous that the regulations were finalized in part a few days before the conference. We commend our speakers for their last-minute efforts to update their presentations to reflect the newly issued regulations. After you factor in the range of technical, policy, technology, and management-related sessions offered during the conference, I am very confident that every attendee came away with a healthy list of to-do's, follow-ups, and let-me-check-on-that's. I am pleased to note that members from fifty TEI chapters attended the conference, as did fifty-two first-time conference attendees.
In many ways, a TEI conference is actually a host of interconnected mini-conferences designed to focus on the broad range of constituencies which, taken together, make up TEI. Whether you are an emerging tax professional, a first-time attendee, chief tax officer, CAP taxpayer, soon-to-be member, or a compliance, planning, or controversy professional, a TEI conference presents timely, relevant, and actionable information for all in-house professionals. I applaud our committee chairs, speakers, and sponsors for their collective efforts and offer a special appreciation to TEI's staff for their efforts to plan, coordinate, and produce a high-quality and memorable experience for everyone. A special mention goes out to the All Things Philadelphia–themed reception, with plentiful and flavorful sweets, hoagies, and brats, among other treats. How about them Mummers? It doesn't get much better than that.
Finally, I offer a very special thank-you to the Philadelphia Chapter which, along with their TEI colleagues from Harrisburg, Pittsburgh, and Baltimore-Washington, collectively rolled out the Philadelphia red carpet for us, giving tangible expression to Philadelphia's true name, the City of Brotherly Love and Sisterly Affection.
If you attended the Annual Conference in Philadelphia, you understand full well the conference atmosphere. You get your CPE, reconnect with members and friends, and interact with advisors and sponsors all in the spirit of camaraderie and friendship. If you didn't get a chance to attend, the Midyear Conference is just around the corner—and registration is open. I hope to see you in D.C.
Presidential Initiatives
Since TEI's Board of Directors approved Staying Nimble with Change as the goal theme for 2016–17, members, vendors, and staff have been making steady progress. I have noted some highlights of their efforts here.
Our three-year membership recruitment campaign, Access Granted, is effectively making the case to in-house tax professionals worldwide why a TEI membership is a must-have credential. Results to date have been very encouraging, with membership applications year over year being up over 200 percent. The TEI Board action to suspend the $225 new member initiation fee for the 2016–17 year has furthered the success of this initiative.
A related driver for TEI is to broaden the membership base by attracting and retaining in-house tax professionals at earlier stages of their professional careers—specifically, our emerging tax professionals. We are fully engaged in a multipronged effort to develop programming, education, and tools at the Institute, regional, and chapter levels specifically targeted to emerging tax professionals. We are also actively assessing the TEI value proposition to members outside of the United States and Canada. What do our members (and prospective members) in Europe, Asia, and Latin America need from TEI, and how can we work to enrich the value of our membership to them?
We are approaching the final lap toward rebuilding TEI's web capabilities to create a navigable, scalable, and, most of all, user-friendly web experience. The video and charging kiosks spread throughout our Annual Conference allowed attendees to preview the upcoming web capabilities while recharging their phones.
TEI continues its efforts to develop a skills-based curriculum, by delivering sessions focused on communications and negotiations, emphasizing skills that can broaden the capabilities of our members and enhance the value of a TEI membership. Ultimately, we expect to build a comprehensive skills-based curriculum to accompany our unparalleled tax technical offerings.
TEI's advocacy and its strategy of constructive engagement stand at the core of who we are as an organization. We continue to identify opportunities to engage with tax and other regulators around the world. Our Tax Reform Task Force is actively evaluating recent legislative proposals to identify areas where we can potentially make a meaningful contribution.
Efforts are well underway to develop and integrate a Diversity Charter into the Institute's Statement of Mission, Principle, and Purposes, as well as to assess TEI's current nominating procedures.
Overall, I am very gratified by the level of involvement and commitment from every corner of TEI to help move these ambitious goals forward.
Finally, I want to extend my warm congratulations to Jim Kennedy of the Denver Chapter on his nomination to become TEI's 2017–18 TEI Treasurer, as well as to our new cadre of regional vice presidents. I applaud everyone who stepped forward, threw his or her hat into the ring, and asked to be considered. Thank you for your commitment to TEI, its membership, and its principles.
Wishing everyone a joyous holiday season!

Janice Lucchesi
TEI International President