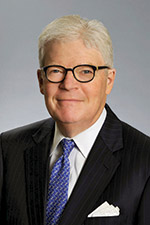 No matter who said it first—Heraclitus, the Greek philosopher, or someone else—the message remains true to this very day: The only real constant is change. In the tax world, change is everywhere, in international tax policy developments, administrative and regulatory reorganizations, and expansion of financial reporting regimes, not to mention the evolving presidential contest. The constancy of change presents the in-house tax professional and the businesses they serve with the never-ending challenge of sorting through the various rumors, trial balloons, and white papers to identify real changes and, perhaps most difficult, the challenge of preparing for the consequences precipitated by these changes.
Thus, as we move into 2016, TEI's responsibility to monitor developments across a broad spectrum of technical, policy, and management dimensions around the world takes on an even greater import as we strive to provide educational, advocacy, and networking value to our members.
Our upcoming Midyear Conference represents a prime example of our efforts at work. We have built this year's conference around the theme of Change and Its Consequences, with particular sensitivity to the numerous and interconnected cause-and-effect relationships that are pervading our tax world. To help make sense of some of them and frame our three-day conference, the opening plenary session will feature a discussion among three of our profession's leading tax practitioners: Timothy Tuerff, Mary Bennett, and Joel Williamson. Drawing on their extensive experience in the areas of planning, policy, and controversy, respectively, each will try to help us make sense of many of the key trends and crosscurrents confronting us today, as well as provide their insights about how to effectively cope with them. Within this framework, our program will also feature keynote addresses from four of the leading policymakers whose organizations have direct and ongoing impacts on us and the work we do: Internal Revenue Service Commissioner John Koskinen, Financial Accounting Standards Board Vice Chairman James Kroeker, U.S. House Ways and Means Committee Chairman Kevin Brady, and IRS Chief Counsel William Wilkins.
In addition, the educational agendas at the Midyear and Annual conferences and selected seminars will for the first time feature skills-based programming (in contrast to technical tax education). Often labeled enabling or soft skills, these attributes continue to take on greater importance as tax professionals are being evaluated on their ability to communicate, interact, facilitate, negotiate, and team in new and different ways. As such, it is incumbent upon TEI to provide educational opportunities that can enable our members to acquire or enhance these job-related skills. Please keep an eye out for the Midyear concurrent session titled "Tax Communication to a Nontax Audience: Translating 'Tax Speak', " which has been designed to model and demonstrate effective (and perhaps sometimes less than effective) ways of communicating in contexts that in-house professionals confront every day. Looking beyond the Midyear, skills-based sessions are being planned for the upcoming Audits and Appeals seminars, scheduled for mid-May (in Santa Clara, Calif.) and early June (in Boston). There, attendees will have the opportunity to model and practice skills essential to effective tax controversy management set in the context of common controversy situations; in short, learning by doing to develop job-related skills. These efforts to embed skills-based learning into the Institute's educational footprint will continue and accelerate under the stewardship of Teri Wielenga, Ricardo Samiengo, Don Rath, Susan Musch, and Janet Kreilein. I encourage you to reach out to them with your ideas about how to support their efforts. While you are registering to attend these programs at www.tei.org, I urge you to review the full agenda for the Midyear Conference.
The Institute's Leadership and Development telephone conference series is nearing completion of its very successful inaugural cycle. Designed as a supplement to our annual, two-day, in-person Leadership Foundations Seminar, these four, two-hour webcasts focus on the ABCs of serving as a chapter treasurer and president as well as best practices in chapter leadership and program development. In addition, these programs provide continuing networking opportunities for our chapter and regional leadership. I applaud Kathy Castillo, Bonnie Noble, Winifer Tong, and Karen Miller for their efforts to design, develop, and deliver these important programs. I am confident that our next Leadership Foundations Seminar will be even better because of their efforts.
TEI's continuing efforts to transform its Web capabilities are accelerating, with design work, member surveying, and focus groups on the calendar. We are excited about the prospect of creating functional and scalable Web capabilities to support our members and their activities. Our investment here is intended to lay a solid foundation for the next decade and beyond. And I am again asking you to actively engage in this process by responding to requests for input and feedback.
Several other notable changes are taking place within TEI as well. Staff changes—both comings and goings—are part of the natural rhythms of business. In that regard, I am delighted to welcome Deborah Gaffney back to the ranks of the Institute's conference planning staff. She has been a stalwart member of the Institute's staff for more than thirty years, and we welcome her return. At the same time, I applaud TEI's staff for its efforts to step in during Deborah's absence to ensure continuity, progress, and top-flight member service. I am also thrilled to welcome back Coleman Kane, TEI's Membership and Chapter Services lead, to the staff after an extended absence. At the same time, we bid farewell to Lee Gillespie-White as she leaves TEI to become the associate general counsel at Conservation International, a global environmental advocacy organization. Bon chance!
Finally, we are in the midst of renovating the Institute's offices. For now, TEI's staff is operating out of temporary "swing" space on the second floor of 1200 G Street. With the exception of the suite number (200 rather than 300), all other contact, email, telephone, and fax information will remain the same. And, by late April, everyone should be back in their usual spaces on the third floor. I have every confidence that these changes will be entirely transparent to you.
I am energized about the activity and progress we are making on all fronts, and I look forward to seeing you at a chapter or national event or hearing from you with an idea or feedback about how to make TEI an even more member-focused organization.
Warm Regards,

Sandy Macfarlane
TEI International President