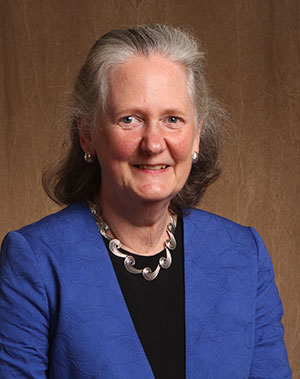 Catherine (Cathy) Gallagher is vice president of tax and human resources at Connell Limited Partnership, a privately owned holding company comprising primarily flow-through entities. So which area of corporate tax does she find most interesting? Structuring acquisitions and dispositions to be tax efficient. As Gallagher explains, "At Connell Limited Partnership, we often do asset acquisitions or dispositions; however, we will do a stock transaction when that makes the most sense, especially if there are cross-border implications or tax attributes that may be available."
How about the most problematic tax law issue Gallagher has ever faced? "I think that transfer pricing is the perennial challenge for any company with cross-border transactions. Each country is trying to maximize revenue for themselves, and the auditors create arguments for their position. The company is trying to walk the fine line between foreign and domestic tax authorities and establish pricing policies to accommodate operational considerations as well as tax policy."
"In my experience," she adds, "the company ends up either choosing to forego legitimate cross-charges or pricing because of the size of the adjustment at issue or to go to competent authority for resolution. It is rare that there is a solution anywhere in between. In my opinion, country-by-country reporting will exacerbate the intransigence of the positions taken by the various countries," she explains.
The Polaroid Experience
Prior to coming to Connell, Gallagher had a stint at Polaroid as director, U.S. taxes, and manager, tax planning and analysis, an experience she values as tremendous preparation for what she now does at Connell. "Polaroid was a large multinational where I was more immersed in issues than I had been with my clients at Arthur Andersen (another previous employer). I had the opportunity to take on a variety of assignments. In addition, I had wonderful colleagues and learned many things from them. In fact, they initially encouraged my participation in TEI," Gallagher explains. "One of the assignments was to serve as the tax representative on a multidisciplinary team that administered the retirement and welfare plans at Polaroid. That experience is how I ultimately became responsible for HR several years after I arrived at Connell."
Gallagher also appreciates her association with TEI: "I've enjoyed meeting tax colleagues and attending the educational programs. In my dual role, I need to have concentrated educational programs to keep current because of my time commitments. The local chapter meetings and national conferences provide the quality of education and content I need to have to perform well. Because TEI has provided much to me, I have given a portion of that back through leadership roles at the chapter, regional, and national level; I have served as RVP III twice and have served on the national nominating committee three times."
Looking Beyond Next Quarter
As far as her tenure at Connell is concerned, Gallagher says it has been very interesting to work for a company "with the resources and patience to look beyond the next quarter." "Because we are a small group at headquarters," she adds, "the company is pretty nimble. I have become accustomed to moving projects forward quickly."
Gallagher says that managing the human resources function at Connell is generally fascinating and rewarding because "there's something different every day. I can still be surprised by the situations after many years. In many ways, managing human resources is like being a parent. Some days are tremendously rewarding, and others can be extremely frustrating."
"In many ways, managing human resources is like being a parent. Some days are tremendously rewarding, and others can be extremely frustrating."
—Catherine (Cathy) Gallagher
The key to success in developing tax talent, according to Gallagher: regularly exposing staff to new experiences and gradually asking them to assume more responsibility gives them an opportunity to continuously improve their skills.
When not immersed in tax and human resources issues, Gallagher enjoys gardening, working with textiles, travel, and volunteering with religious organizations and schools.
The gardening may be a logical extension of Gallagher's upbringing: she grew up on a farm in south central Pennsylvania, where her father had a small dairy herd and raised hogs and beef cattle, as well as most of the feed for the animals.