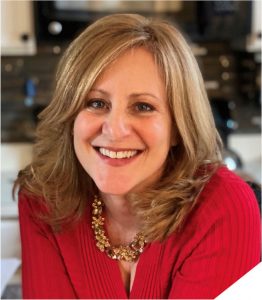 When Beth Sosidka was working in public accounting, she saw firsthand how a team of tax professionals could help people and companies navigate complex laws. When she worked on strategic planning opportunities for many types of state taxes, she was hooked. "I love learning about the laws—how and why they are created and how best to apply them in each state and to different industries. My tax career has been more about logic and negotiation than math, which is what people initially think a career in tax is about," Sosidka explains. "My mentor, Bill Walsh, had me help him prepare and teach state tax college classes as part of my learning path and always brought me to meet with clients."
Sosidka, now director of state and local tax policy at AT&T, says the excitement of working on the cutting edge of technology for a large company in an ever-changing industry is exactly what she was looking for. "There are rewarding opportunities at AT&T in every function within each tax specialty. In addition, the company has brilliant experts in all areas who work together in ways that solve problems while incorporating fun and friendships at work and, most importantly, support a work-life balance," she says.
What's the most interesting tax issue she's worked on at AT&T? "Explaining in court," Sosidka says, "how to apportion telecommunications service revenue for state income tax using a cost-of-performance methodology really taught me the importance of keeping complex issues simple. I also enjoyed testifying last year about the impact of marketplace facilitator legislation and how state uniformity can help taxpayers best comply with sales tax collection laws that bring needed revenue to the states."
The Impact of TEI
According to Sosidka, TEI is a well-respected organization where she can get help with advocacy on important issues, training to understand emerging issues, and seek advice on its forums from other tax professionals on issues large and small. "It's a good leadership opportunity to be a member of the State and Local Tax Committee, and I recently enjoyed moderating a virtual TEI training session," she adds.
For her greatest accomplishment, she turns first to family. "By far it's having raised two wonderful sons! Beyond that, it was a great accomplishment for me to twice win an elected seat as a councilwoman in Clinton, New Jersey. Learning how to govern and understanding how things worked in my town gave me a skill set that is helpful with my work on AT&T's state tax legislation. Now I like to give back and get others involved in our community," she says.
When not immersed in state tax issues, Sosidka serves as community liaison for BaseCamp31 Service Corps, which strives to create strong, healthy communities. "This group serves my passion for outdoors and exercise while helping others with movement, friendship, and service. I walk four miles every morning with friends, rain or shine, and enjoy hiking. This past year I've taken classes in woodworking, home improvement, and vegetarian cooking. My #CovidHobby has been painting pet portraits—check out @MomPaintsPets on Instagram!" she says.
Prior to a Tax Career
Sosidka notes that she's held some interesting jobs prior to her tax career, which her kids enjoy hearing about, including a stint as a bartender. And speaking of youth, Sosidka firmly believes that we need to believe in and support the newest generation of working professionals and offers this advice: "This generation is resilient in a world changing so quickly that we can only imagine the careers and businesses that will be available in five years, so think about new opportunities as the world changes. When forests burn, the ground becomes fertile for new seeds to grow. Kids need mentors who care about them more than ever. Find passion and fun in your work and also in your home and community. Care for your physical, mental, and spiritual health. Remember to laugh."