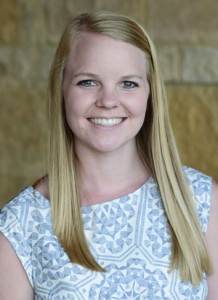 Shelby Beilke from Humboldt, Iowa, is a senior at Iowa State University majoring in accounting. After taking an accounting class in high school, Beilke became inspired to pursue a degree in the field. "I felt accounting aligned well with my personal values," she said.
Growing up, Beilke devoted her free time to being an active member in 4-H, working at a local retail boutique in Humboldt, attending many school activities, and cheering on the Cyclones. She continues her involvement at the collegiate level and soaks up the many opportunities Iowa State has to offer.
Recently, Beilke interned at Deloitte during the busy tax season. "I was offered a full-time position in tax at the conclusion of my internship and graciously accepted," she said. Her internship was a great learning experience, and she was able to obtain many first-hand experiences on the job. "It has given me a great piece of mind knowing that I chose the right career," she said.
Beilke is very appreciative of receiving the Tax Executives Institute Scholarship. She learned the importance of giving back after her small community rallied around her family when she was having health difficulties as a child. "Due to the gratitude my family received during a difficult time in my childhood, my parents instilled in me the importance of giving back to others from a very a young age," she said. "I have made a lifelong goal to always give back whenever I can."