SALT Committee Breakfast Meeting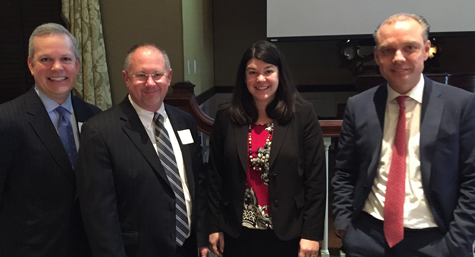 PricewaterhouseCoopers presented at the SALT Committee breakfast meeting of TEI's Atlanta Chapter, held in February at the Piedmont Driving Club. The topic was "Converging Megatrends That Drive Tax Reform and How This Can Impact State and Local Tax." The PwC speakers included Oscar Teunissen, strategy leader in the Washington National Tax office; Scott McCandless, a principal in the tax policy services practice of the Washington National Tax office; and Kelly Smith and Barbara Coulter, both state and local tax partners.
February Half-Day Event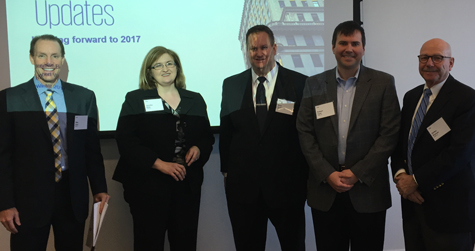 TEI's Atlanta Chapter held a half-day event in February sponsored by KPMG at its midtown offices and featuring several well-known speakers from KPMG's national office. Leading off the discussion on proposed tax reform and recent updates was Jennifer Gray, former advisor for six years to the Senate Finance, Budget, and Commerce Committees. Harley Duncan presented the next topic, "State of the States." Duncan, a recipient of the IRS Commissioner's Award in 2008, has been cited as "The Most Influential Person on the Planet Regarding State and Local Tax" by State Tax Notes. Mike Zima, an IRS attorney for twenty years and now KPMG's senior manager for tax controversy services, and Buck Buchanan, director of tax controversy services, ended the meeting with a lively discussion of tax controversy.
Annual Dinner Social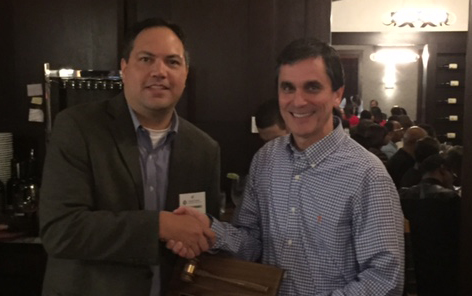 The Atlanta Chapter held its annual dinner social on February 11 at Fogo de Chão, which proved a success. Rick Feinblum was awarded the Past President's Pin during a brief ceremony.