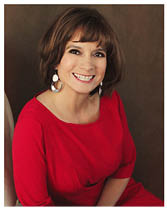 For seventy-five years, TEI has set the standard for excellence, service, and commitment to the in-house tax community around the world. Our mission of supporting the educational, networking, and advocacy needs of our members is absolute, as is our commitment to keep members connected to one another, practitioners and sponsors connected with our members, and the Institute fully engaged with the tax and regulatory authorities worldwide which govern the work we do.
Although the developments in recent months have altered how we conduct the Institute's business, the underlying commitment of excellence and service to you, our members, has been and remains unshakable.
Though the Institute was compelled to cancel its entire spring educational calendar, in very short order, working with members, practitioners, and sponsors, we were able to successfully pivot and convert nearly forty hours of best-in-class live education into virtual formats, reaching over 10,000 professionals and ensuring members and tax professionals stay connected.
In addition, working with our sponsors, TEI established a dynamic COVID-19 tax information portal to enable our members to stay up to date on COVID-19-related tax developments at home and around the world. Further, the Institute's staff worked closely with countless chapter and regional leaders to ensure that meeting cancellations triggered by COVID-19 did not result in any cancellation or attrition penalties at any level within TEI.
These efforts can fairly be described as triage, and I am very proud of everyone's efforts to band together.
Beyond the near term, the steps the Institute has taken to position itself for the coming months have been especially laudable.
We have smoothly pivoted from a live, face-to-face approach in educational delivery to a virtual approach—for the near term. In doing so, we ensure the safety and security of everyone affiliated with TEI, avoid unnecessary speculation about the scientific issues associated with COVID-19, and do not place our members, partners, and sponsors in harm's way. I am confident that there will be a return to some semblance of normal. But, for now, that timeline is still undefined.
Accordingly, I am extremely proud of the Institute's decision to chart a clear and unequivocal path, again, in the near term, to host its 75th Anniversary Annual Conference as a virtual event. Working together with our members and sponsors, all of whom have been uniformly supportive of these efforts, we will fashion an outstanding and memorable event that reflects everyone's best efforts, given the current state of our environment. As we have learned very quickly, connectivity and engagement can and do take many forms. Our ability to embrace these types of changes will only make us better at delivering on the Institute's mission in the years ahead, because we will have excelled during these challenging times. I am confident that we will meet up in New York City—the location of our founding—sooner rather than later to raise glasses with one another and toast the vision of our founder, Paul Smith.
Our ability to continue executing against the Institute's mission in challenging times is wholly attributable to the commitment of our members, the creativity of our leadership, and the support of our staff. Thank you.
While the events of the recent past have dominated our thoughts, it is important not to forget that this year we added two new membership categories to our ranks, reinvigorated our presence in China, embarked on a comprehensive tax department survey, and led in the tax and tax technology educational space, among many other achievements. To all who participated in these and many other efforts and initiatives, I express my deepest gratitude and thanks.
My ability to serve in a senior TEI role is a testament to the continuing faith my employers have had in me, the unwavering support of my family, and my privilege to be surrounded by an incredible team of dedicated, passionate, and caring professionals. I am so proud and honored to share in their success.
As my presidential term comes to a close, I express my heartfelt thanks for the opportunity to serve and very much look forward to identifying opportunities in the future to try and repay the good fortune that has been bestowed on me.
Warmly,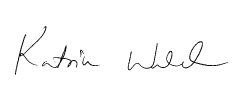 Katrina Welch
TEI International President