If we were celebrating only TEI's seventy-fifth anniversary, it would certainly be an exciting year. Or, if 2020 were merely a presidential election year, characterized by a touchy debate about digitalization, Pillars One and Two, and Tax Cuts and Jobs Act (TCJA) implementation, the year would certainly be interesting. But when you bundle them all together, you have the makings of a year marked by challenge, excitement, opportunity, and, of course, a good bit of uncertainty. We at TEI and in the in-house tax community at large are embarking on the coming year with eyes wide open, while trying to be as prepared as possible for just about anything that comes our way.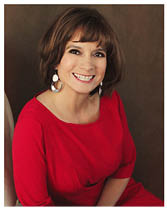 Let's Start With Our Seventy-Fifth
Our anniversary efforts are well underway with various work streams being designed to honor our past, recognize our present, and plan for our future.

At our upcoming Midyear Conference, we will feature a series of roundtables examining the evolution of our tax world through the eyes of key tax policymakers, regulators, and practitioners who have been instrumental in shaping our world. We are delighted to welcome former and sitting assistant secretaries (tax policy), commissioners of internal revenue, and IRS chief counsels and chiefs of appeals, among others, to share their perspectives on the past, assess the present, and share thoughts on the future of tax policy, practice, and administration—at home and abroad.

In addition, we are fleshing out an Anniversary Ambassador's program, which will bring TEI's seventy-fifth anniversary celebrations to every TEI chapter and region. Work is also underway to build TEI's 2020 Corporate Tax Department survey, a close examination of who we are as in-house tax professionals and the structure of the departments and companies we serve, among many other themes. We expect to circulate the survey in mid-March and to deliver preliminary results by October. Also, we are designing specific web capabilities to help you capture and share anniversary memories as well as a commemorative album to reflect the well wishes and expressions of support for TEI from its tax friends, stakeholders, and regulatory and government officials around the world.

Please keep an eye out for more details about seventy-fifth anniversary celebrations, including our Seventy-Fifth Annual Conference, October 25–28, at the Marriott Marquis in New York City—registration will open soon!
On Advocacy
Our advocacy program will again be packed with a range of technical, policy, and management-related projects, including our annual liaison meetings with the IRS, Treasury Department, and congressional tax-
writing committee staffs. Further, we fully expect to continue our active engagement with the Organisation for Economic Co-operation and Development, the Financial Accounting Standards Board, and Canadian tax policymakers. Furthermore, TEI's Tax Reform Task Force will continue to be busy evaluating new TCJA-related regulation projects to determine where TEI's voice should be heard. Member participation in all these advocacy efforts is vital. Whether you like to write, edit, brainstorm, or analyze, your time and input are valued and most welcome.
On Education
Our 2020 education program is in full swing with programs calendared in every month through the end of our fiscal year. The full schedule can be found at www.tei.org. A few highlights:
Tax and Tax Technology Seminar (February 24–26) – This year in Scottsdale, with a third day added, devoted exclusively to hands-on learning, sponsored by PwC.
Audits and Appeals Seminar (Apri1 20–23) – This year in San Francisco, with an issue-focused federal program and a "State of the State" audit roundtable on the state side, among many other features.
Consolidated Returns Seminar (May 11–12) – This year in Cleveland, with a concentrated emphasis on planning strategies.
U.S. International Tax Seminar (May 19–20) – TEI's inaugural seminar in London, designed by and for our EMEA-based members and taught by leading U.S.-based international tax practitioners.
Financial Reporting Seminar (May 27–28) – This year in Chicago, our dual-track program will emphasize both fundamentals as well as advanced topics and issues. And much more.
On Membership
TEI's new "Real. Opportunities." membership campaign is gaining momentum to highlight our new student and associate membership categories. Details on the member benefits associated with these new ways to become part of the TEI family can be found at www.tei.org, under the Membership tab.
And, oh yes, this is also a presidential election year. It's going to be a very exciting year!
Sincerely,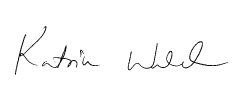 Katrina Welch
TEI International President