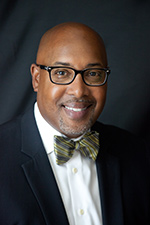 Happy new year!
And speaking of 2023, I'm happy to announce that registration is open for several significant events.
2023 Mergers & Acquisition Seminar, Nashville, February 6–7: We're excited to offer this seminar for the first time since the start of the pandemic. This meeting will survey mergers and acquisitions in a post-COVID landscape, with practical sessions covering planning, due diligence, specific transaction types, and operational issues.
73rd Midyear Conference, Washington, D.C., March 19–23: This must-attend annual event offers multiple
tracks of educational and informative programming that includes both plenary and concurrent sessions focusing on US federal, international, and state taxation. In addition, you will be able to attend complementary tracks devoted to IRS administrative affairs, tax technology, and financial reporting issues. For this Midyear Conference, we're also bringing back our industry forums and will feature a speed mentoring workshop.
2023 Tax Technology Seminar, San Diego, April 24–25: This dynamic event brings together hundreds of in-house tax professionals, tax technologists, service providers, and technology companies each year. The seminar features panels, roundtables, and workshops on a variety of topics, including technology and automation tools, trends, and strategies available to elevate the tax function, making this annual seminar a can't-miss meeting for in-house professionals.
Meeting Our Goals
Focus on chapters: As you know from previous letters, one of my major goals is to increase our focus on the work of our all-important chapters.
One of the markers of success on this front is the revitalization of New Orleans Chapter. We're thrilled to be actively reconstituting the New Orleans Chapter in the coming months. Our staff is working with New Orleans' Chapter representative Wayne Hamilton and newly appointed New Orleans Chapter president, LT Toras, to understand member needs in our Gulf states and to plan in-person meetings in 2023. If you know tax professionals residing in Louisiana, Alabama, and Mississippi who would enjoy being involved in TEI, please let us know.
Focus on membership: We're excited to roll out new affinity groups within TEI. Several chapters are piloting Women in Tax initiatives for their local members. We are also launching transfer pricing and pass-through groups to connect members specializing in these areas.
Focus on tax leadership: We are planning several CTO sessions following the successful launch of our Chief Tax Officer Discussion Group calls. Our November call, for example, featured Jack Hart from Brewer Morris on hiring trends and challenges, and our December call featured Justin Femmer from PricewaterhouseCoopers on how tax should anticipate and prepare for environmental, social, and governance inquiries. All heads of tax are welcome to participate in this series, and to work on the planning for future sessions.
Staff Developments
Finally, I want to mention several important staff developments:
Kelly Madigan joined us as TEI's new tax counsel in January.
Judi Raigns joined us as TEI's new AMS administrator and data analyst in November.
Traci Williamson joined us as TEI's new content and education manager in January.
It is exciting to bring in these new staff members to support TEI's operations and strategic objectives.
I look forward to connecting with you all in the coming year.
Best regards,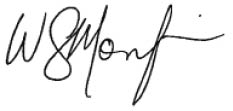 Wayne Monfries
TEI International President