TEI Roundtable No. 35: Enforcement in 2021—and Beyond

What can taxpayers realistically expect?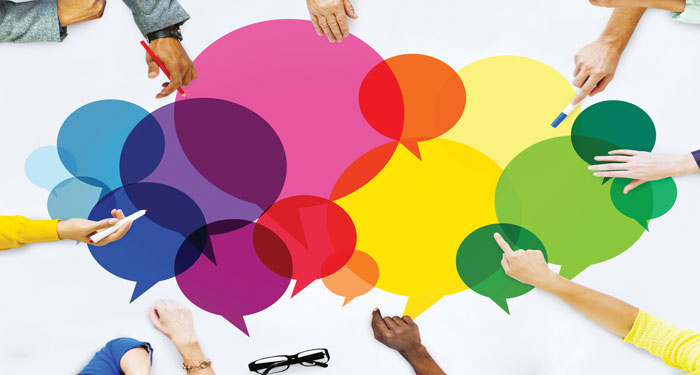 There's a new sheriff in D.C., but what does that mean for taxpayers in terms of enforcement? That's a difficult question. As you might expect, we convened a roundtable of some of the most notable forecasters in the tax space to discuss this issue, including Brad Pees, lead tax controversy…
Baltimore–Washington Chapter

Awards Scholarships at Washington Nationals Game
At its annual Tax Education/Washington Nationals Baseball Game event in early May, the Baltimore–Washington TEI Chapter awarded $10,000 in scholarships to students pursuing a Master of Science in Taxation (MST) degree at American University in Washington, D.C., and the University of Baltimore, School of Law in Baltimore, Maryland. TEI scholarships…
Nebraska Chapter

Hosts Eighth Annual Chapter Meeting
In early November, the Nebraska TEI Chapter hosted its eighth annual TEI Chapter Meeting. Nearly 150 professionals registered for the full-day event, and the chapter welcomed Nebraska Gov. Pete Ricketts to provide the opening presentation. The event included six additional sessions and a two-hour ethics session, allowing attendees to earn…
Cincinnati–Columbus Chapter

Awards Six Scholarships to Ohio and Kentucky Students
Late last fall, the Cincinnati–Columbus Chapter awarded six scholarships to students at five universities. The scholarships are awarded to accounting students and are based on academic merit. The chapter raised money for the scholarships at its annual golf outing in August.
Atlanta Chapter

Hosts Luncheons and Half-Day Event
The Atlanta Chapter hosted its first monthly luncheon of the 2015–16 year in late September at Maggiano's in Cumberland. Representing Dixon Hughes Goodman LLP (DHG) and serving as guest speakers were Don Dismuke, tax partner in Atlanta, and Phil Laminack, tax manager in Atlanta. Their presentation addressed recent developments…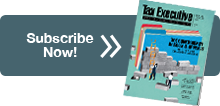 The Burgeoning Importance of E-Invoicing
Although the United States has not yet officially adopted e-invoicing,…
---
The Presumption of Correctness
A common question tax directors ask when considering whether to…
---
Technical Corrections to the 2021 Final Foreign Tax Credit Regulations
As readers are well aware, almost a year ago, on…
---
TEI Roundtable No. 40 Foreign Tax Credit Regulations
For almost four decades, the foreign tax credit regulations have…
---
Reconnecting at TEI's Annual Conference
I am very excited about TEI's 77th Annual Conference, as…
---
Steve Saunders
Steve Saunders gained an appreciation of the complexity of tax…
---