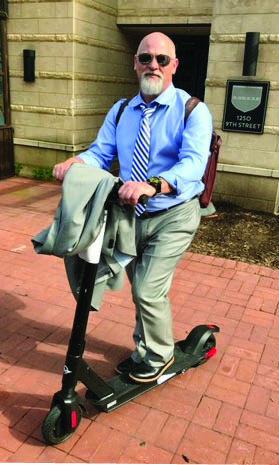 The TEI community recently lost an amazing tax professional and TEI member, Eric Lee Johnson. For those of you who knew him and for those of you who didn't, we wanted to let you about his accomplishments.
Johnson was senior vice president of tax and legislative affairs for Ross Stores, where he oversaw all areas of tax. Before Ross, he was the senior director of tax operations for Intel, where he managed global tax accounting, tax compliance, tax controversy, M&A integration, and tax technology.
Johnson began his tax career—after a short stint as a musician—with Arthur Andersen in 1990. He left Andersen to join Mission Foods, a corn chip manufacturer, in Dallas as chief technology officer. He then returned to California and joined PwC in San Jose, California, as a tax director specializing in the semiconductor chip industry.
TEI Involvement
Johnson joined TEI in 2006, taking on numerous roles at the chapter and Institute levels. He served the Silicon Valley Chapter as treasurer (2012–2013), secretary (2013–2014), first vice president (2014–2015), president (2016–2017), and chapter representative (2020–2021) and (2022–2023). In 2017–2018, he became regional vice president for Region 9. He was a member of TEI's board of directors in 2017–2018, 2020–2021, and 2022–2023, and he served on the Executive Committee of his dear friend, Wayne Monfries, TEI international president, this past year.
Johnson was also actively involved in several TEI standing committees. He was a driving force behind TEI's Financial Reporting Committee, on which he served as a member for over a decade (2010–2021), as vice chair (2017–2021), and as chair (2012–2017). He was instrumental in the committee's work with the Financial Accounting Standards Board (FASB), where he not only developed a key stakeholder relationship with FASB staff but also mentored future TEI leaders to ensure the relationship would continue beyond his leadership term. He was chair of TEI's Communications & Technology Committee from 2017 to 2021, where he helped shape TEI's technology infrastructure.
In addition, Johnson was a member (2017–2023) and vice chair (2018–2021) of TEI's Tax Reform Task Force and a member of the Corporate Tax Management Committee from 2017 to 2020. He served as an alternate (2014–2015) and member (2015–2016) of TEI's Nominating Committee.
Johnson also was integrally involved in the launch and success of TEI's Emerging Tax Professionals Subcommittee (2015–2020), which created a welcoming and inclusive space for upcoming tax professionals within TEI.
TEI's executive director, Pilar Mata, reflected on Johnson's impact on TEI: "Eric's acumen, strategic vision, and commitment made him an outstanding practitioner and an incredible asset to TEI. However, as all those who had the privilege of knowing Eric will agree, what made him so special was his kindness, loyalty, concern for the well-being of others, and sense of humor. He has been an integral part of our TEI family for nearly two decades, and I know we all will miss him greatly."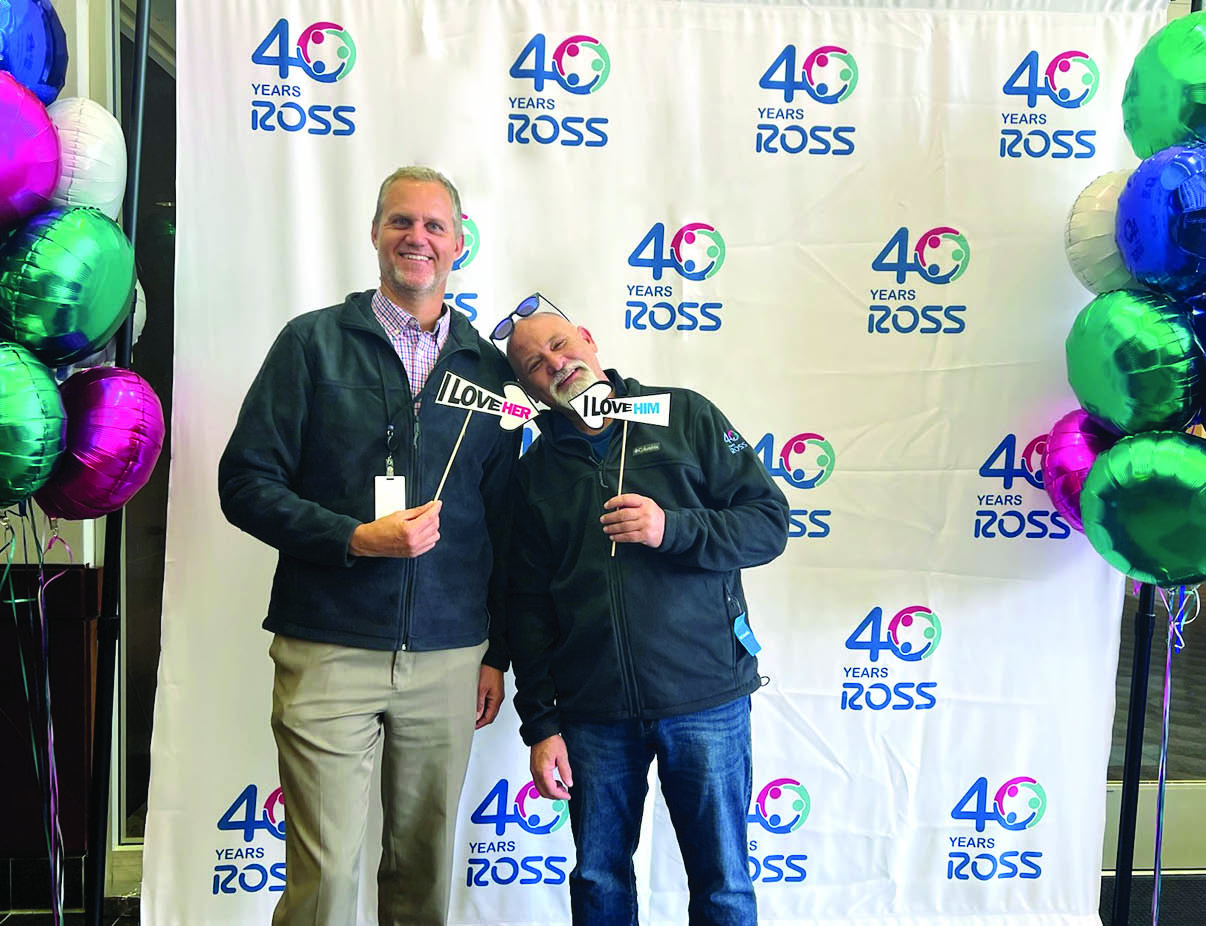 Stephen Dunphy, group vice president, tax operations at Ross Stores, who knew Johnson for more than fifteen years, notes that all of his recent professional decisions involved guidance by Johnson. "Eric led me to becoming a TEI member. Eric hired me—and the entire Ross tax department. In fact, my verbal offer from Ross was extended at a TEI conference.
"Johnson was a terrific tax technician," Dunphy says, "and also cared deeply about his team. My DiSC assessment evaluated me as 'D'—dominant, loud, direct, and challenging. His DiSC assessment evaluated him as 'S'—accepting, flexible, a good listener, patient, and accommodating. Our personality types balanced each other out like peanut butter and jelly. Most of all, Eric was a charismatic leader.
"The last month has been incredibly hard for me," Dunphy adds, "not because I lost my boss but because I lost my friend."
Kristen Bauer, tax counsel at Stripe, remembers Johnson this way: "Eric Johnson was not only our past president and chapter representative but truly was part of the heart and soul of the Silicon Valley Chapter. His enthusiasm, thoughtfulness, and leadership shone through in every meeting and in working on any new initiative. We will miss Eric bringing his vast knowledge and savvy about our industry and about TEI at all levels to our chapter's activities, but mostly, we will miss his warm greetings, easy laugh, and humor when we gathered together."
---
Wayne Monfries' Remarks at Celebration of Life for Eric Lee Johnson
Eric Lee Johnson—adored father, son, and friend—passed away peacefully on January 14, 2023, at the age of fifty-four in San Antonio, Texas.
Eric was born in Champaign, Illinois, on March 1, 1968, the second child to Johnny and Sally Johnson. The family later moved to Denver, Colorado, where he was raised. He received a BA in music education from Westmont College in Santa Barbara, California, in 1990.
Eric had a tenacious work ethic and worked three jobs after college. He began his career in banking at Sanwa Bank in Los Angeles before moving on to work at Arthur Andersen LLP. From there, he moved to Gruma Corporation in LA, and later Dallas, Texas. After six years, he relocated to the San Francisco Bay Area where he worked as a director at PwC before taking a role at Intel as the senior director of tax operations. In 2013, he began at Ross Stores Inc., where he advanced to senior vice president of tax and legislative affairs. He was a longtime member of Tax Executives Institute, where he became president of the local Silicon Valley Chapter. He was active on several national TEI standing committees, providing significant contributions on tax policy as well as financial accounting. Eric currently served on TEI's Executive Committee, a nod to his leadership standing in the professional tax community.
Eric is survived by his life partner, Kris Rogers; his parents Johnny and Sally Johnson; his brother, Scott Johnson; his sister, Monica Johnson; and his sons Cole and Aiden.
Eric had many interests, including cooking, snowboarding, ice hockey, scuba diving, bocce, and
the Denver Broncos, but music was his passion and topped the list.
Not complete like the race was done, hell, he was barely at the midpoint in this marathon called life, but complete in that he did what he did to enjoy this life along the way. He was set for the second half, and he was winning! He lived a complete life—always finding joy, while always living his truths.
He majored in music but crafted a career in tax. Who does that? Eric. He found joy in both—these are his truths.
He played hockey to sharpen his physical yet wrote poetry to sharpen his mental.
He found joy in both—these are his truths.
He had a thing for fashion. We had this in common. We both loved shoes (I had more, easily; thank you, Nike and Cole Haan). We both loved eyeglasses (he had more, easily; thank you, Ross Stores). We both loved watches (may have been a draw, but I don't know what Kris got him for Christmas). He loved cowboy boots and cowboy hats; we didn't have this in common (I'm from New York, Eric is from Colorado).
But even with all this, this guy would be happy in his flip-flops and shorts, whenever and wherever he could wear them (and sometimes the "where" didn't matter). He found joy in all of this—these are his truths.
He loved and enjoyed great food and fine wine (we definitely had this in common), but that wasn't enough. He learned how to cook great food also—and leaned in on it also. I mean, who travels with their personal set of chef knives? E. If you were lucky enough to have him make you a meal, it was immaculate. We all took many trips together—Napa, Oregon wine country, Scottsdale, Palm Springs, and D.C.—well, just because.
I've been searching for words to describe E's life; and many have come to mind, but nothing resonates more with who he was and how he lived than "complete."
When we first met, I would defer the ordering of wine to him, and while I think I know something now, I still always trusted E to order the wine. He found joy in this—these were his truths.
Yet with all of this, with the complete life he lived, his legacy will be his unwavering love for people, his kindness to all, and his 1,000 percent authenticity. With E, you always knew where he stood and what he valued. It was always about caring for others—no fake, no lies, always truth. He simply loved people.
But, he loved no one more than Kris. He had a complete life, yet he found someone who completed him. Michell and I have been blessed to have had a front-row seat to witness their love, commitment, and joy. I could go on and on, but his words say it best:
Kris (no title, so I named it for him)
Some shield their eyes from her
Not me
I stare direct into her radiant glow
I focus on her eyes—green today
And drink in the immense and blinding beauty…
and promise.
No, I'll not hide my eyes from her
For fear I might miss a glance of love.
Kris, we are all here for you, and we are committed to continuing E's legacy of love and care for all.
While his family is grieving privately, his sister, Monica, did share a story that I thought I would share here:
When we first visited Eric in the San Antonio hospital a few weeks ago, I wasn't sure what to expect. So I leaned over his bed as he opened his eyes, and I said, "Hi, Eric. It's Monica, your sister."
Silence—"You know, the brown one." Now, if you know Eric, then you know exactly what happened next. Yep, the biggest eye roll, combined with that half-laugh, followed by "Yeah, I know."
His humor and facial expressions were among the many things we loved about him. His presence was bigger than life when you were with him. We were so blessed and honored to have him in our lives. We wanted more time! To love more, forgive often, and value moments. Moments are just that, and then they are gone.
Of the many memories of Eric, one of the recent ones was when we were at our lake house and were sitting together on the deck. He was indulging me while I was complaining about this tree that was obstructing the lake view, but Michell wouldn't let me cut it down. We started giving her a hard time until she finally relented (I think she was joking, but it was too late). Immediately, E said, "Hold my beer!"
And before I knew it, he had an axe and was chopping away. Michell was, like, WTF?! Ten minutes later, he returned to the deck; me, mouth still agape, gave him back his beer, and we enjoyed the new, much clearer view.
In the end, I think E knew, and his strength allowed him to put it into words:
When Someone Steals the Sun
So many days without sunlight…
I begin to waste
Doctors will even say so—
you need your vitamin D.
No more direct sun!
So much fear after Doctor Sojo.
Sojo doesn't understand…
Death doesn't scare me—
goodbye to sunshine is my
deathly fear.
Love you, E.
You will be missed.
You lived a complete life, and for that I will always "hold your beer!"