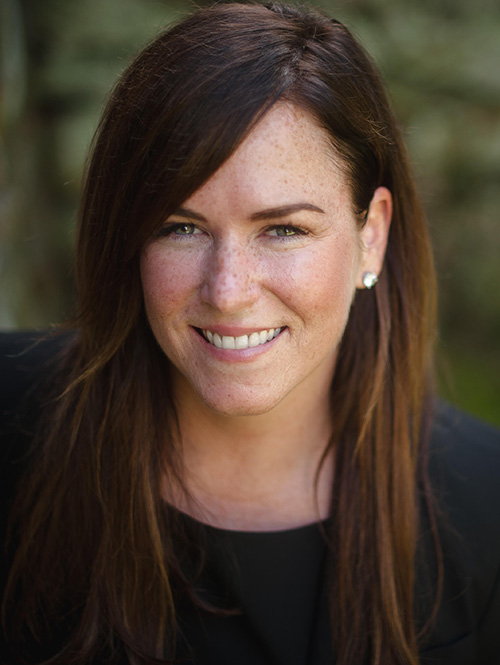 Transfer pricing is a key issue for multinational companies. As the chief tax officer for TouchPoint, Nicole Curran is acutely aware of the importance of transfer pricing—and she relishes its complexity and nuance.
"With ongoing economic globalization, the recent challenges of the OECD's BEPS project on existing transfer pricing rules and the increased media attention, communication, and education around transfer pricing is clearly a tipping issue for our multinational group companies," she says. "In addition, there are a lot of misconceptions about transfer pricing, so I enjoy navigating the complexity, educating the organization, and ensuring we are taking all of the appropriate measures to comply with all regulations while doing so in an efficient and cost-effective manner."
Appreciation for Business
Curran was fascinated by business at an early age, so it was inevitable that she would seek a degree in accounting and then employment at a public accounting firm. "However," Curran explains, "auditing didn't seem very attractive, and so I decided to accept an internship in the tax practice at PricewaterhouseCoopers to see if it was a fit with my interests, and I never looked back!"
Entrepreneurial Roots
Now, after five years at TouchPoint, a privately held company with a 150-year legacy, she truly appreciates where she wound up. "The culture is fantastic—we have definitely maintained our entrepreneurial roots," she says. "My colleagues around the world are highly motivated individuals who contribute to the success of the company every day. I love the energy and enthusiasm and look forward to getting into the office every Monday morning."
Giving Back
Curran says she's very fortunate for the challenging and rewarding career she has at TouchPoint and wants to give back to the community. "I strongly believe in business education," she says. "Giving back to the Philadelphia community by working with a scholarship and mentoring organization, I am able to share my experience and enthusiasm for business and education with middle school students. It has been an incredibly rewarding experience to follow these students and see them thrive in high school, college, and find their place in the business community as they start their careers."
TEI and Younger Tax Professionals
It's important for TEI to engage younger tax professionals, she notes. Curran says there are several ways for TEI to do this, including:
establishing relationships with universities where students have identified but not yet dived into their tax career interests;
building relationships with public accounting firms so, when consultants take in-house jobs, they have an awareness of the organization; and
increasing networking and social events. This starts at the local event, Curran notes, and can be followed by getting emerging members to participate in national events. "The conferences are a fantastic way to expand your network outside of your home city. Over the years, TEI has allowed me to connect with outstanding tax executives on a personal and professional level," she says.
Smooth Sailing
When she's not knee-deep in transfer pricing and other tax issues, you can probably find Curran somewhere near a body of water. "I grew up boating and sailing. I am fortunate to continue to participate in the sport, racing J/22s [three-person sailboats] on Wednesday nights in the summer with my father and brother. It's a great way to break up the week and de-stress from the challenges of the day," she says.
Does Curran have a nerdy side? You judge: "I'll admit at the age of ten, I learned Morse code and earned an amateur (ham) radio operator's license so that I could speak to other operators around the globe. This, of course, was before cell phones and the internet!"